Even if every business in New Orleans is not yet back up and running, there is plenty enough to make a trip here totally worth it. While you can't crowd onto a Bourbon Street balcony or dance the night away on Frenchmen Street yet, there is much you can do.
For instance, you can still dine in centuries-old courtyards, surrounded by lush plants. You can venture into the swamp and come face to face with live alligators. And you can stroll our cobblestoned streets with a to-go cup in hand, admiring the beautiful architecture and wrought-iron balconies wherever you go.
The Steamboat NATCHEZ is offering Harbor Cruises again. Mardi Gras World is open and offering two for one tickets. And the Audubon Zoo is asking for you, too!
So, yeah, we'd say there's stuff to in New Orleans.
Here's a sample weekend itinerary you can do right now. Keep in mind, wear a mask to keep those around you safe, wash your hands frequently and make use of hand sanitizer stations all over town.
Also, reservations are required at all New Orleans restaurants. Restaurants are only allowed to operate at 25% capacity, so if you make a reservation, please be extra sure to cancel if you can't keep it.
Day One
Breakfast at Oceana Grill. When the beloved breakfast joint Petunia's closed a few years back, to the delight of Petunia's clientele, Oceana Grill started serving their breakfast menu. Start the day in the Oceana courtyard with delights like The Royal Omelet, New Orleans original alligator sausage, with fresh diced vegetables, topped with crawfish and mushroom cream sauce.
Private City Tour with Riverbend Charters. Fall in love with New Orleans on a private city tour, swamp tour or cemetery tour. Extensive protocols are in place for your safety and, with a limo, there's a partition window between the front seat and back! To schedule your tour, call 504.252.0152, email sales@riverbendcharters.com or visit riverbendcharters.com.
Lunch in the Courtyard at Napoleon House. Delights like muffulettas and Frozen Pimm's Cups wait in this restaurant once frequented by the likes of Tennessee Williams. If you don't want to eat inside, get your grub to go and have a picnic at Woldenberg Park where you can watch the river traffic while you eat.
Jean Lafitte Swamp Tour. Venture into the Louisiana swamp. Jean Lafitte Swamp Tours has reopened with low private boat rates, discounted local tickets, complimentary child tickets, and complimentary admission for one essential worker per group. They have installed plexiglass dividers on all swamp tour boats and in their office as well as hand sanitizing stations throughout the property.
Dinner and Simulated Golf at Loft18. Loft18 on Metairie Road is open for inside dining as well as golf in one of their simulation stalls. Special safety protocols are in place to keep you safe. Call 504.827.1059.
Day Two
Brunch at Ralph's on the Park. One of our favorite restaurants in New Orleans is Ralph's on the Park. The food is exactly what you'd expect from a Ralph Brennan restaurant – fabulous – but Mother Nature gets the credit for the view of the ancient live oaks right across the street at City Park. Make a reservation at 504.488.1000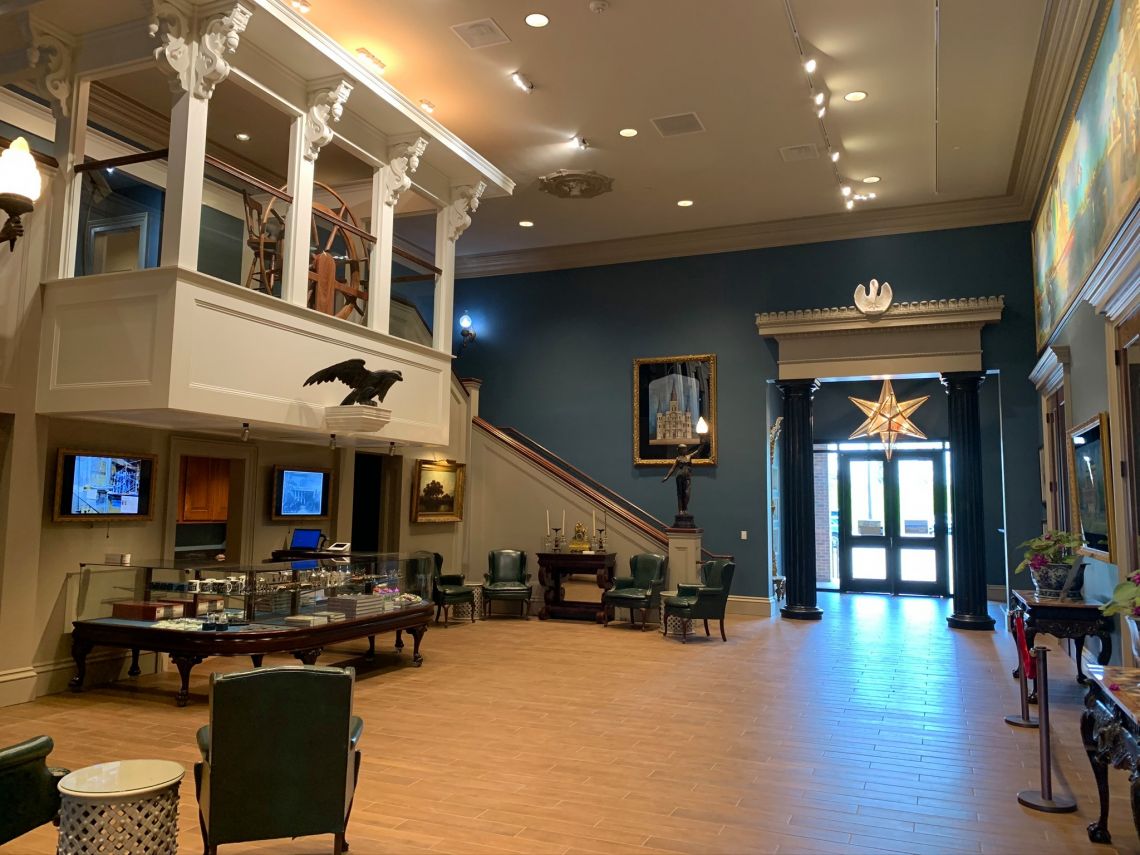 Houmas House & Gardens Tour. Houmas House is home to a brand new River Road Steamboat Museum. Come discover "Life on the Mississippi–the commerce, folklore, culutre and music–after taking a home tour and strolling the magnficent gardens. Pic: stuartandcompany.com.
Lunch at Pascal's Manale. This Napoleon Street restaurant is where BBQ Shrimp was invented. The shrimp at Pascal's Manale are cooked in a peppery butter sauce that is delicious on both your fingers and when dipped in French bread. Call 504.895.4877 for reservations. If you can't make it, try Pascal's Manale's Bread Pudding recipe at home.
New Orleans Street Adventure: St. Charles Avenue. In New Orleans, you start a gumbo with a "roux" and an adventure with a "rue" or street. St. Charles Avenue is one of the most famous and admired thoroughfares in America. Whether you experience it by foot, bike, car or streetcar, you'll find there is much to see and do on, and just off, this rue. Print out our itinerary and learn a little bit about grand houses while you go.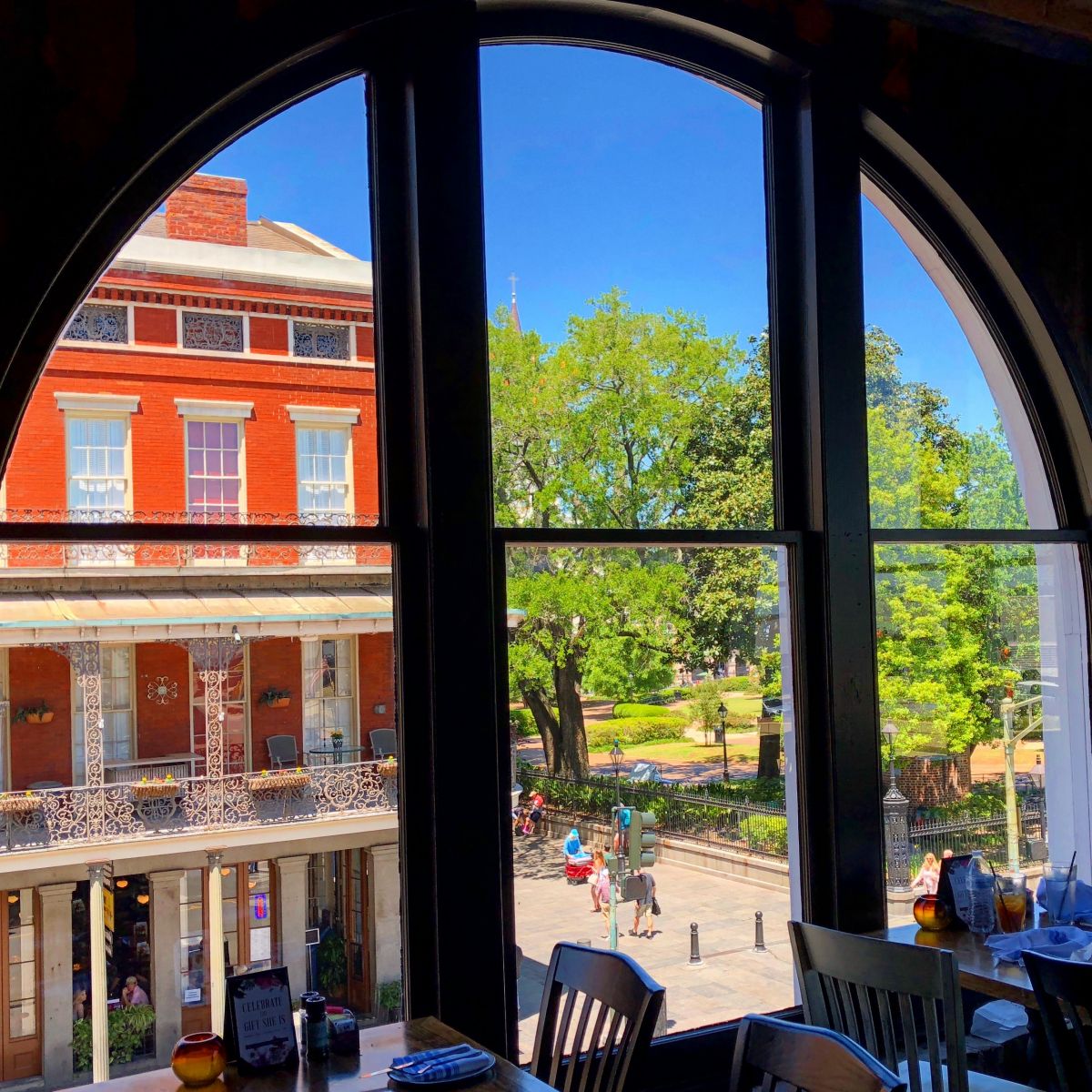 Dinner at Landry's Seafood House on Lake Pontchartain or the French Quarter. If you're looking for a restaurant with a view, both Landry Seafood Houses in the New Orleans area deliver. In the Quarter, you can watch Old Man River or take a seat across from Jackson Square. At the Lakefront, you can watch pelicans dip and dive and you dive into authentic Creole and Cajun dishes like nothing you can get back home. Read review.
Alligator photo credit: Isaac Hughes