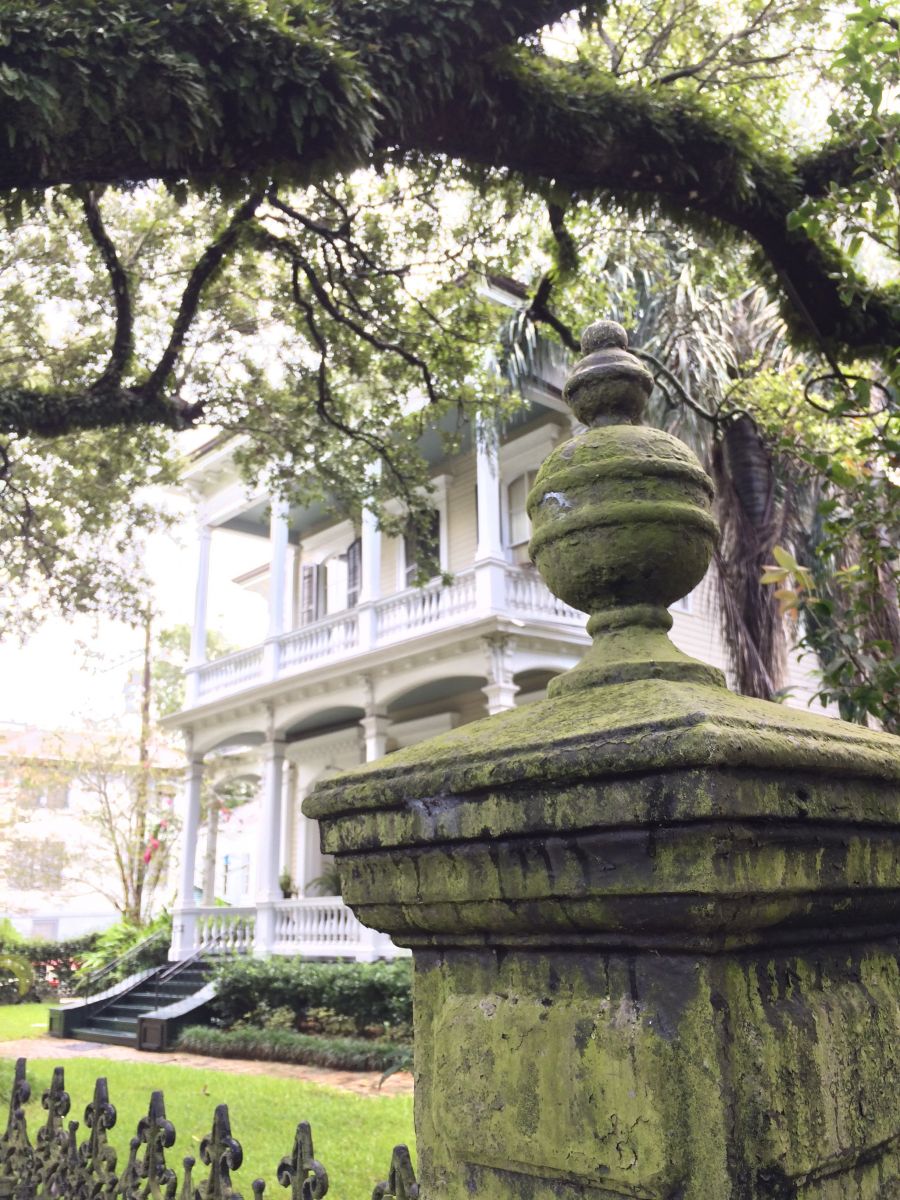 Fall is a great time to explore the New Orleans Garden District (the neighborhood between Magazine Street and St. Charles Avenue and Toledano and First streets). The weather is as magnificent as the homes this time of year and the gardens are still beautiful.
Between 1840 and the 1870s, rich Americans, who weren't exactly welcomed by Creole society in the Vieux Carré, built their fine homes in this part of town. Today the Garden District is listed on the National Register of Historic Places, and remains the city's most prestigious neighborhoods.
Many guided tours are available or you can go it alone. Whatever you do, make sure you visit Lafayette Cemetery with its above-ground tombs. And before or after you explore the neighborhood, stop for cocktails and lunch at Commander's Palace. While there's a photo op around every corner, here are five mansions you won't want to miss.
1. Walter Grinnan Robinson House, 1415 Third Street
This 10,516-square-foot mansion was built in 1859 by New Orleans' most famous architect Henry Howard for Walter Robinson, a cotton merchant from Virginia.
It is one of the first houses in New Orleans to have indoor plumbing.
2. Payne-Strachan House, 1134 First Street
Confederate President Jefferson Davis died in this 1849 Greek Revival center hall while visiting a friend Judge Charles Fenner. They say Davis still haunts the house. He walks up and down the halls asking "Where are my boots?"
3. Brevard House (Rosegate), 1239 First Street
This 1857 Italianate and Greek Revival home was once owned by author Anne Rice who used it as the setting for her novel "The Witching Hour." It is said to be haunted by the first owner Albert Brevard who shot himself on the front porch.
4. Joseph Carroll House, 1315 First Street
Mark Twain partied in this pink Italianate mansion in 1886. There's a charming carriage house right around the corner.
5. Bradish Johnson House/McGehee School for Girls, 2343 Prytania Street
This French Second Empire Style was designed by architect Lewis E. Reynolds for a sugar cane magnate. In 1872, it cost $100,000. Can you imagine?