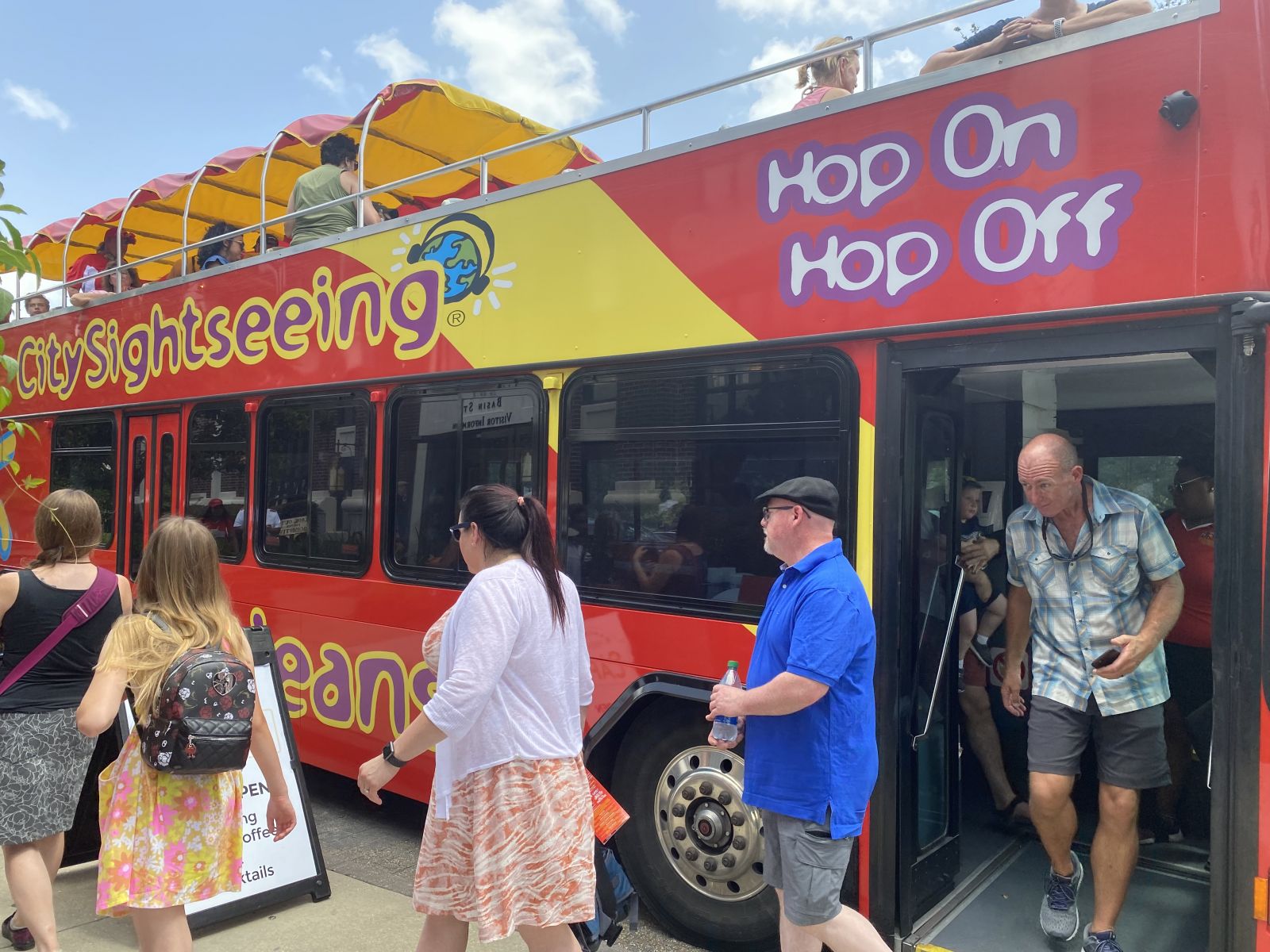 You can travel to New Orleans in books, movies, and in your dreams but, if you ask us, the best way to get around once you're truly here is on a big red Hop-On Hop-Off New Orleans double decker bus. Why rent a car or pay for Ubers when you can tour the city's charming neighborhoods in air-conditioned comfort with a guide pointing out not just what you're seeing, but what it means?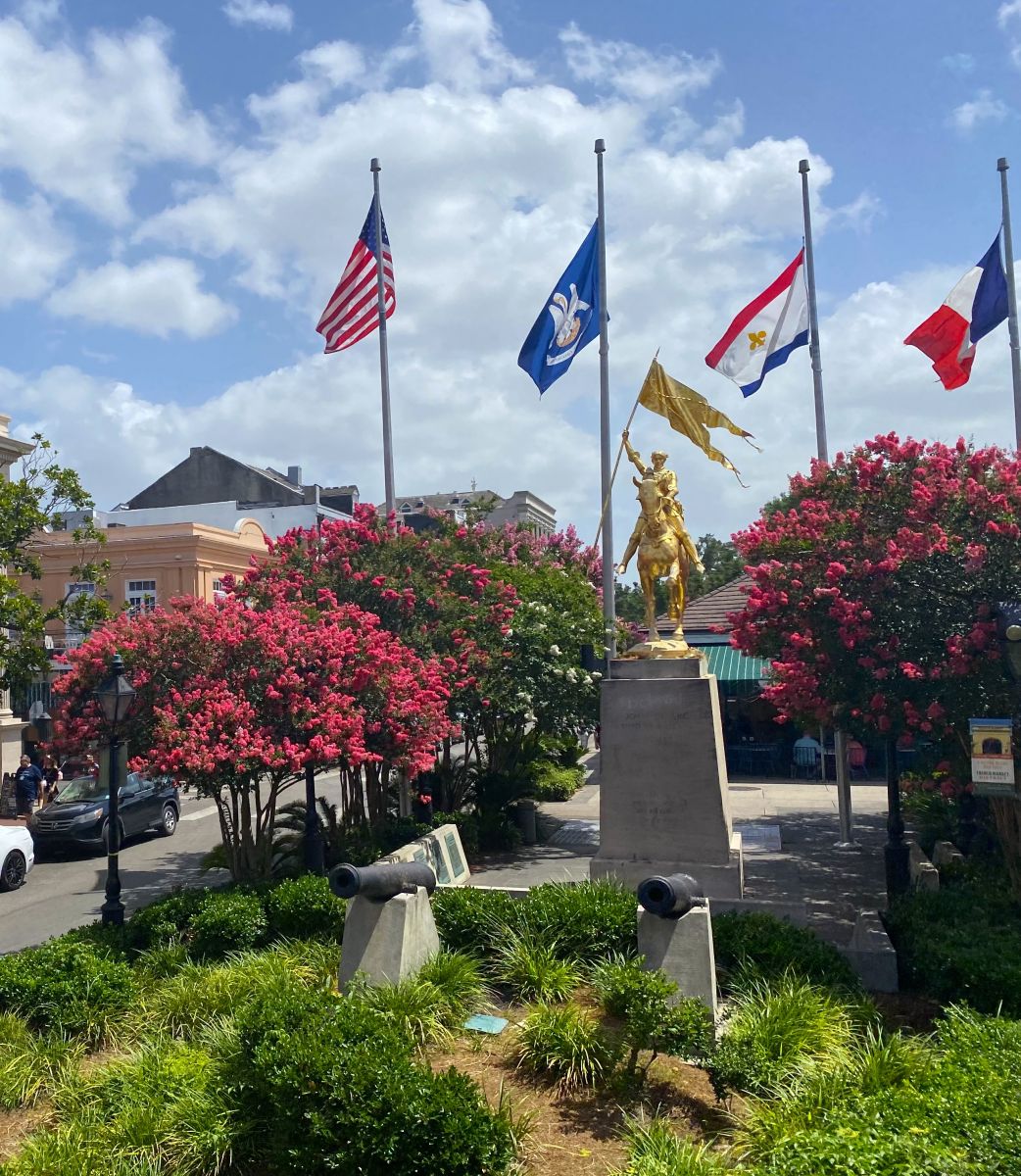 With a Hop-On Hop-Off Bus Tour from City Sightseeing New Orleans Hop-On Hop-Off, you don't have to worry about parking or finding your own way. Instead, you'll get lost in the history and fun that makes New Orleans one of the most visited cities in America.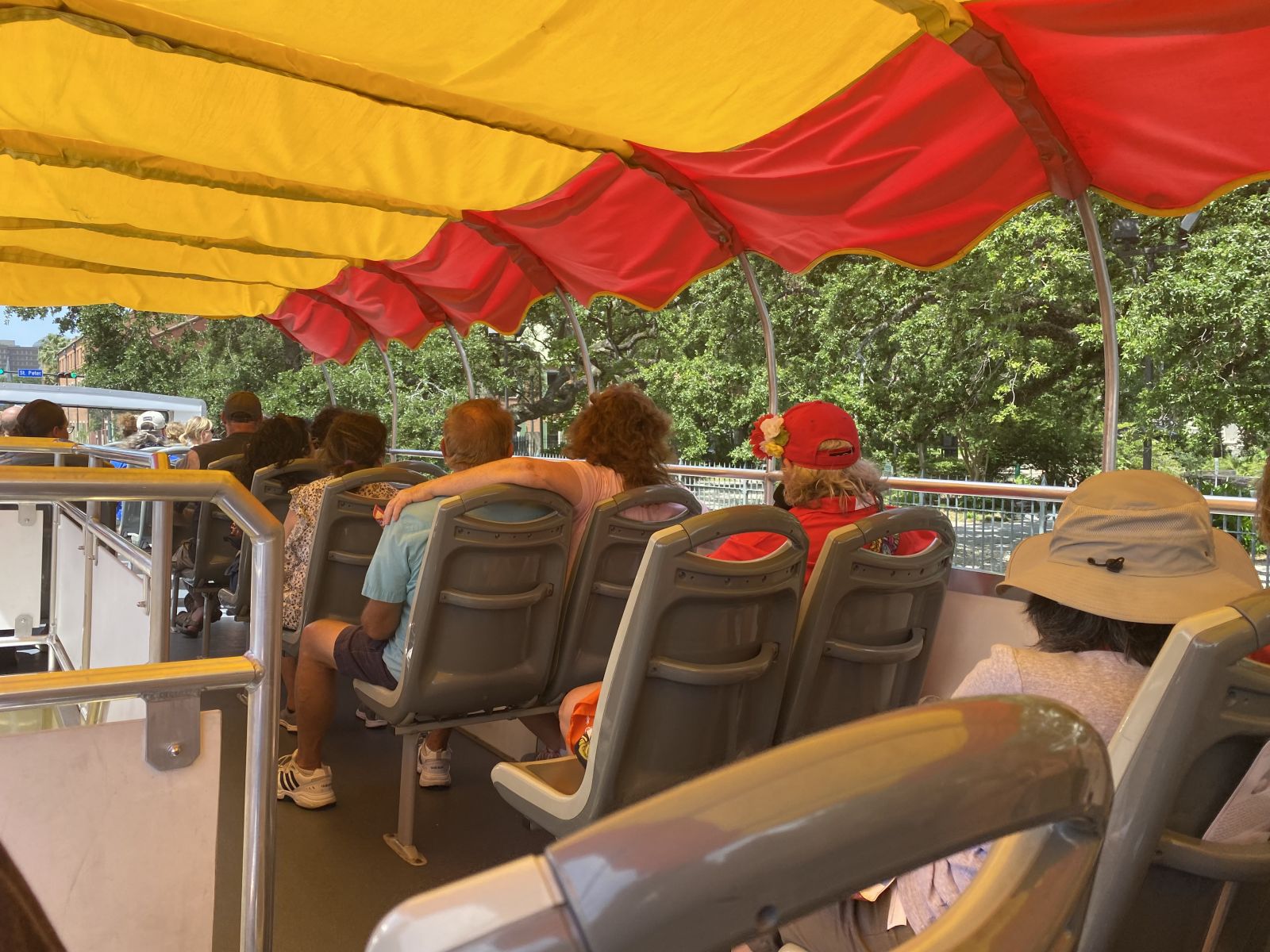 You can stay on the bus and just enjoy the 2-hour narrated tour (the guides are both knowledgeable and funny) or you can hop off whenever the mood strikes you. Another bus will be around every 30 minutes to pick you back up and take you to your next adventure.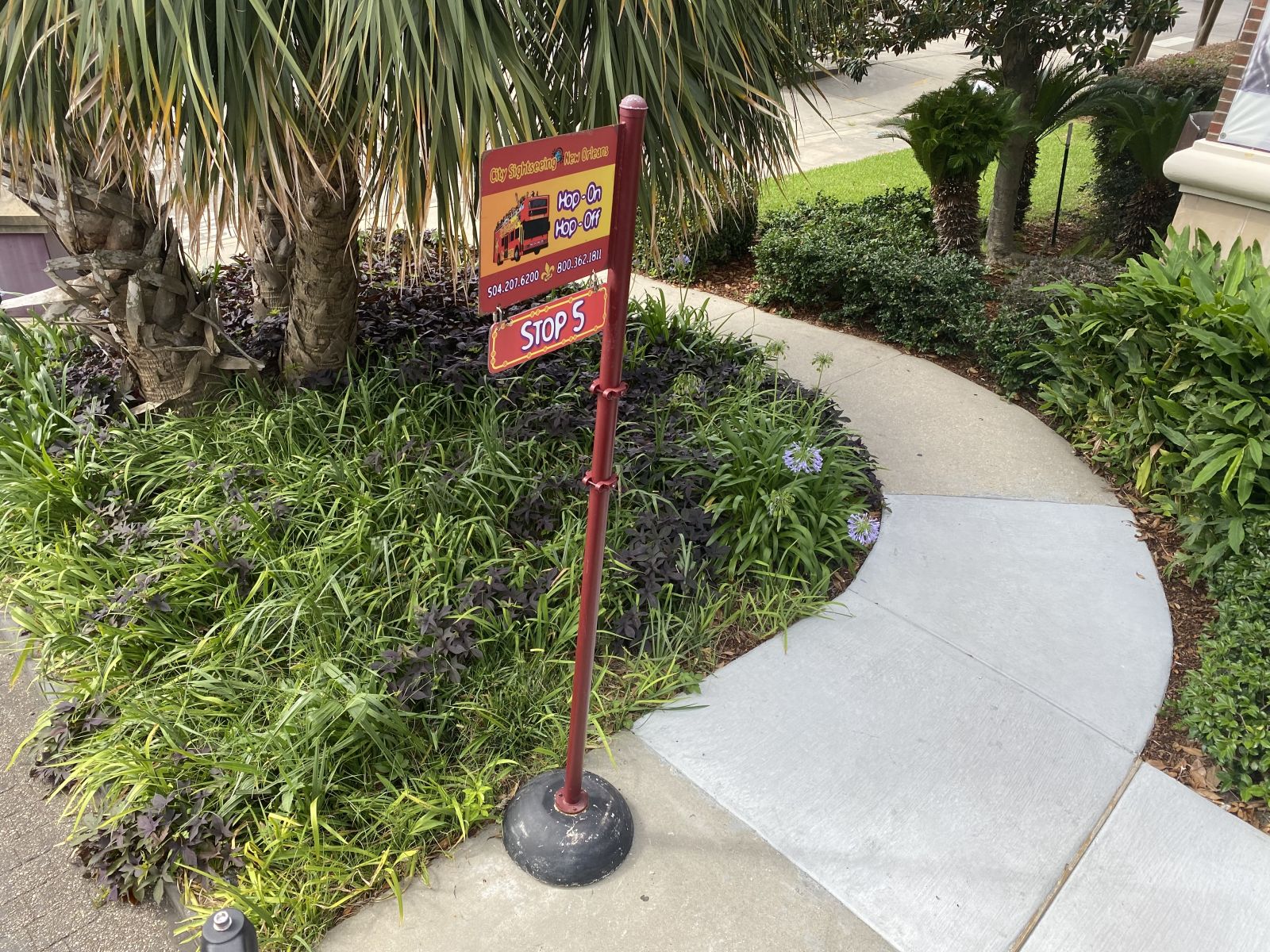 Here's your chance to see and explore more than what the average tourist gets to see. You'll go beyond the French Quarter into the Central Business District, The Arts District, the Garden District, the Marigny, and the Treme.
You'll see mansion, Creole cottage and shotgun gardens in full bloom, and even the famous Mardi Gras bead trees along St. Charles Avenue. Points of interest you'll see along the way include, but are not limited to, St. Louis Cathedral, Jackson Square, the French Market, the New Orleans Jazz Museum, St. Augustine Church, Louis Armstrong Park, Audubon Aquarium of the Americas, the Superdome, the National WWII Museum, Magazine Street, the St. Charles streetcar, Lafayette Cemetery No.1, and the Ogden Museum of Southern Art. Depending on the ticket you purchase, you can even enjoy walking tours. All tickets include a booklet that will give you discounts at restaurants, shops, and big attractions.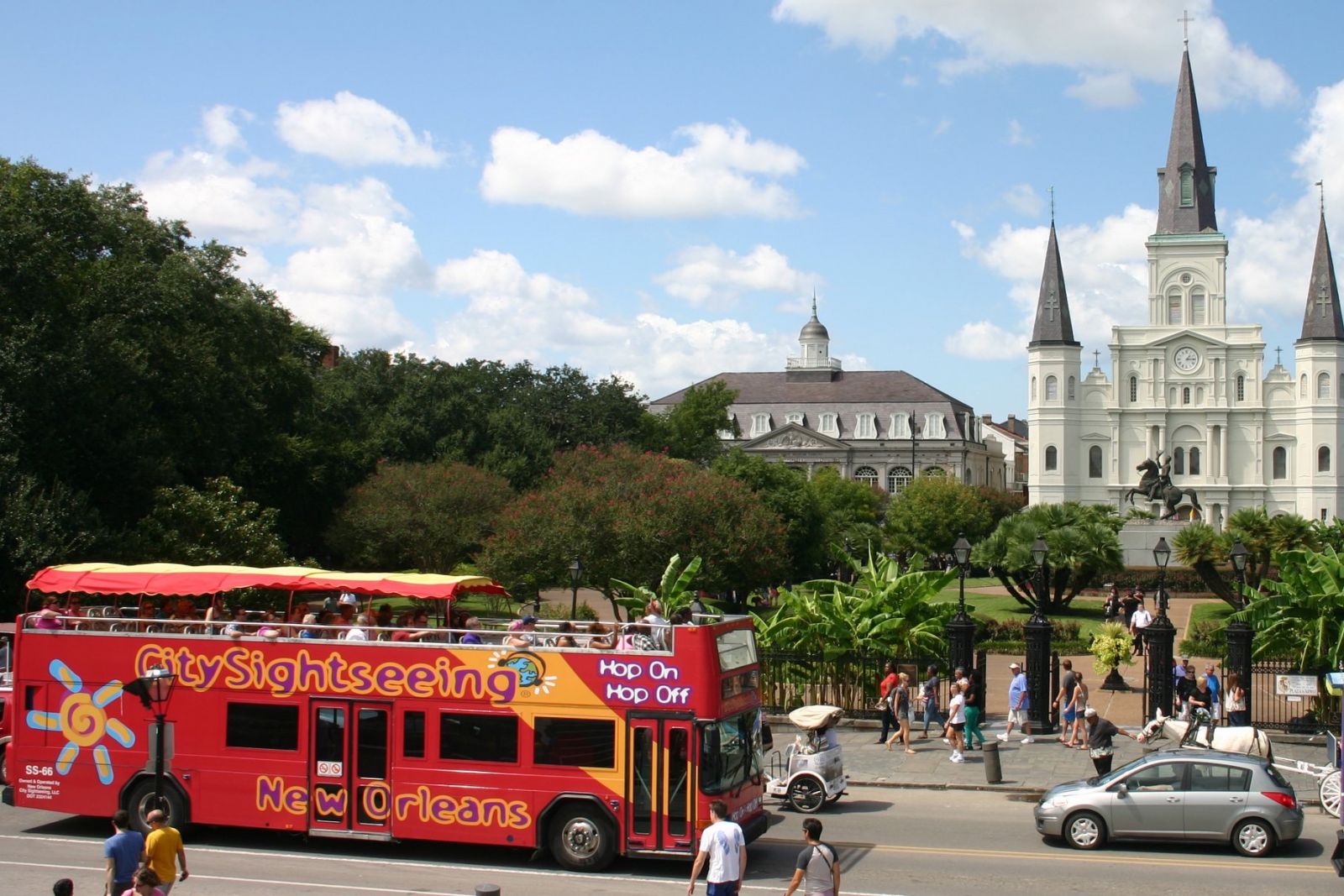 At the end of our tour, our guide entertained us with a beautiful rendition of Louis Armstrong's, "Do You Know What It Means to Miss New Orleans?" After taking the tour, however, our answer had to be "no." We don't think we missed a thing.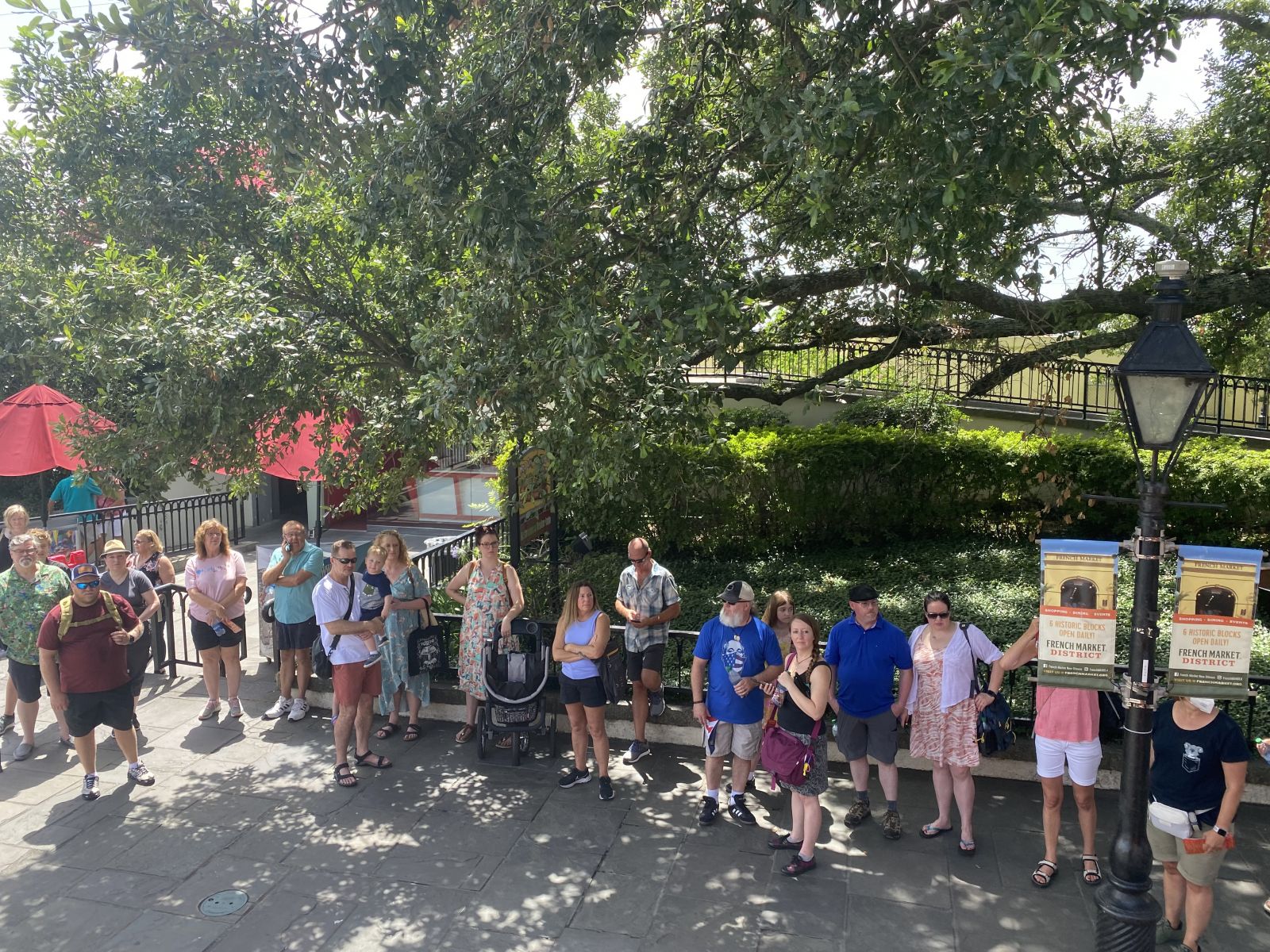 The buses run from 9:30 a.m. with the last tour departing for a full loop at 5:30 p.m. For a rundown of the 18 stops and to purchase tickets, click here.