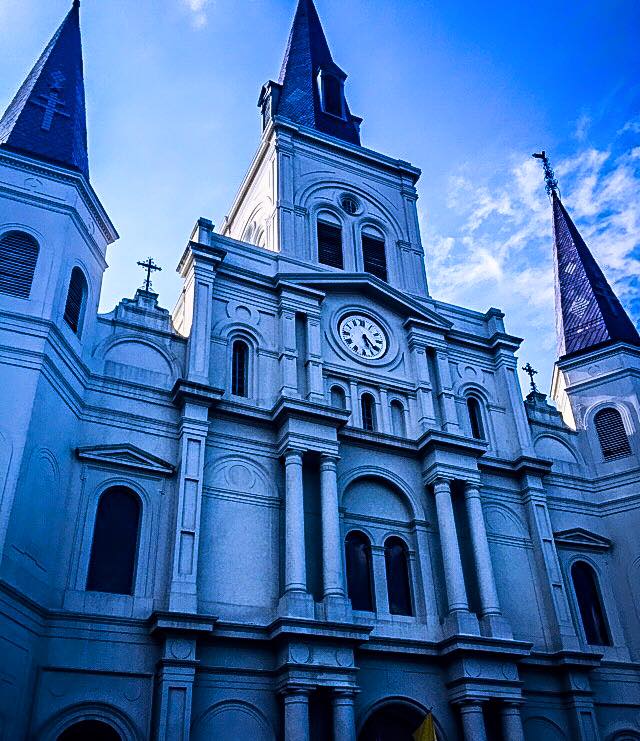 Hello, Fall, our old friend! We're so happy to see you again.
Don't get us wrong – summer was a blast. We beat the heat with strawberry daiquiris from Mango Mango, hot happy hour specials, and great tunes at Bourbon Heat and Maison Bourbon. We danced sizzling summer nights away with live music at the House of Blues, enjoyed long afternoons lounging by some of our favorite hotel pools (thanks Holiday Inn Superdome and Maison Dupuy). We frequented festivals like Creole Tomato, Bayou Boogaloo, and Oyster Fest. We told Tales of the Cocktails, ran with bulls, and adorned red dresses (for great causes).
But you breathe new life into New Orleans, fall. After a sweltering summer, we're welcoming your crisp breeze and cooler temps with open arms.
We can't wait to spend time in the great outdoors, celebrating the official unofficial outdoor drinking season (yes, that's a thing). You can find us sipping cocktails (without sweating) on some of our favorite patios – like Napoleon House and Brennan's or taking our favorite self-guided historic pub crawl tour.
During fall, the city's endless talent can be found crooning on street corners, shuffling on sidewalks, and painting portraits in parks.
Did we mention you bring us some of our favorite foodie festivals of the year? The first ever Beignet Fest, and so many of our old favorites like Treme Gumbo Festival, Crescent City Blues and BBQ Festival and Oak Street Po Boy Festival…so much food, so little time.
Then there are all of the Halloween festivities to look forward to – Krewe of Boo, Boo at the Zoo, Voodoo and Ghosts in the Oaks.
And of course, you bring perhaps our most favorite thing of all, Saints football!
So welcome back, fall. Pull up a chair, relax, and stay where you're loved awhile.
Love,
New Orleans