Throw Me Something, Paddy!
March in New Orleans
Mardi Gras 2023 is over but if you can never get enough beads and beer, you're in luck, lads and lassies! St. Patrick's Day is just around the corner and St. Joseph's Day is right on its heels. There are also a couple of fun festivals this month. Check 'em out!
Irish Channel Practice March, March 3
Come out and watch this event hosted every year by The Irish Channel St. Patrick's Day Parade Club. The fun begins at Jackson Square at 12 p.m.
Danny Barker Banjo & Guitar Festival, March 8-12
Celebrate a New Orleans legend at the Danny Barker Guitar & Banjo Festival in the French Quarter this March. He was born right across the street from the Hotel Provincial, a great place to stay for the event. Swing by their Ice House Bar before or after the fest and toast to this New Orleans icon. View music lineup and learn more.
Parasol's Block Party, March 11
This St. Patrick's Day block party will run from 10 p.m. to 8 p.m. Tip: Green beer and roast beef po-boys are a great combo. See party location.
Tracy's St. Paddy's Day Party, March 11
Tracy's at 2604 Magazine Street will be throwing a party on Saturday from 11 a.m. until whenever. It's just a hop, skip and an Irish jig away from Parasol's so why not take in both? See party location.
Irish Channel Parade, March 11
The Irish Channel Parade starts around 1 p.m. The Irish Channel St. Patrick's Day Committee was organized in the Irish Channel in 1947 and is essential New Orleans experience. Throws will include beads, flowers, and the fixing for an Irish stew. See parade route.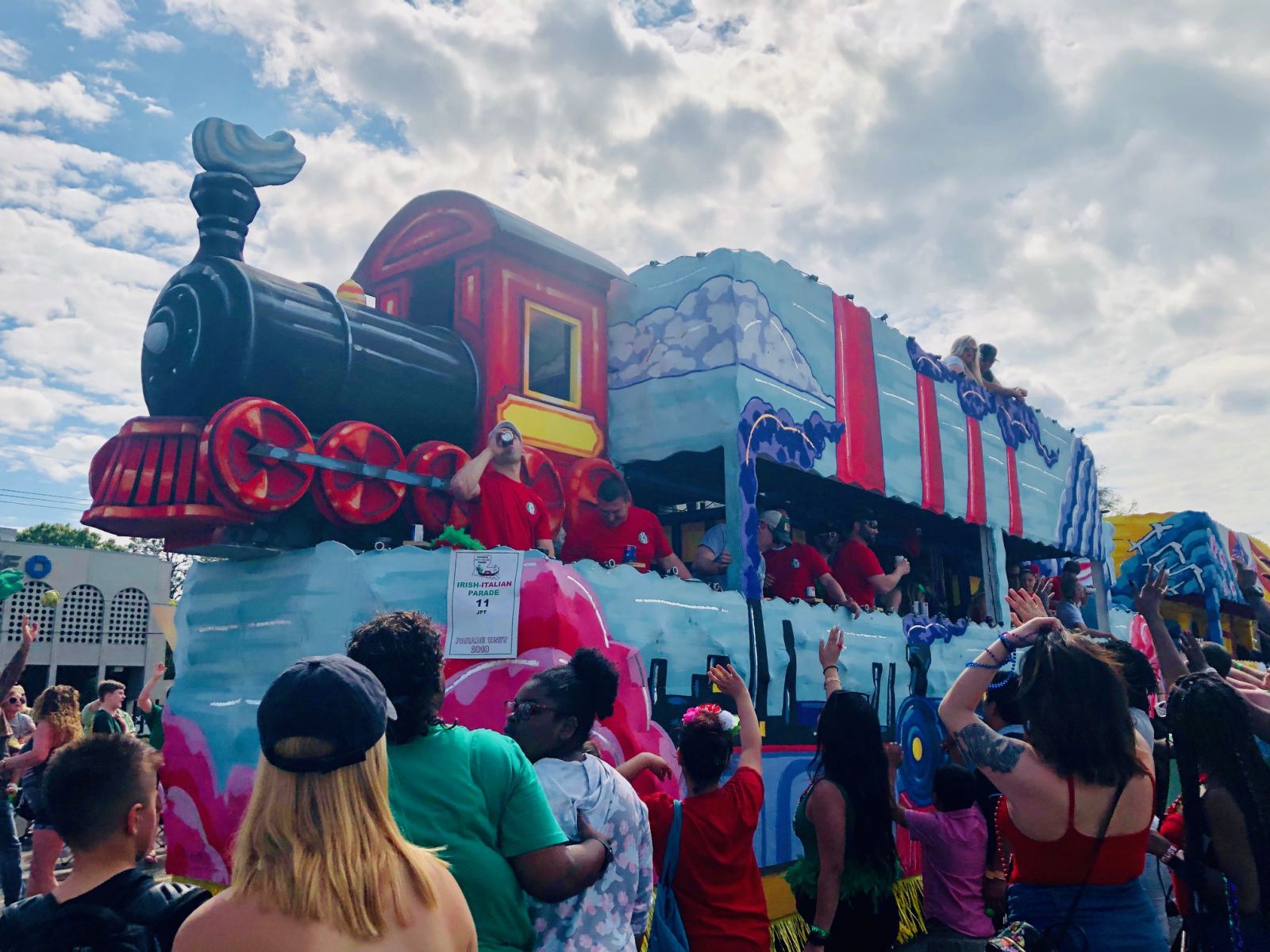 St. Patrick's Day Parade on Metairie Road, March 12
Since 1971, this parade has been taking to the streets of Old Metairie. This year, the spectacle begins at noon with 100 floats and trucks, bands, and marching clubs – not to mention all the cabbage, carrots, potatoes and beads you can catch. View route.
Irish Channel St. Patrick's Day Club Block Party, March 17
This all-day party at Annunciation Square starts at 1 p.m. Come enjoy Irish music, food, and drink. Proceeds benefit St. Michael Special School. See party location.
Downtown Irish Club Parade, March 17
The Downtown Irish Club Parade starts on the corner of Burgundy and Piety streets in the Bywater at 6:30 p.m. From there, it heads up Royal, then across Esplanade to Decatur, and up Canal to Bourbon Street. A great time is always had by all and that's no blarney. See route.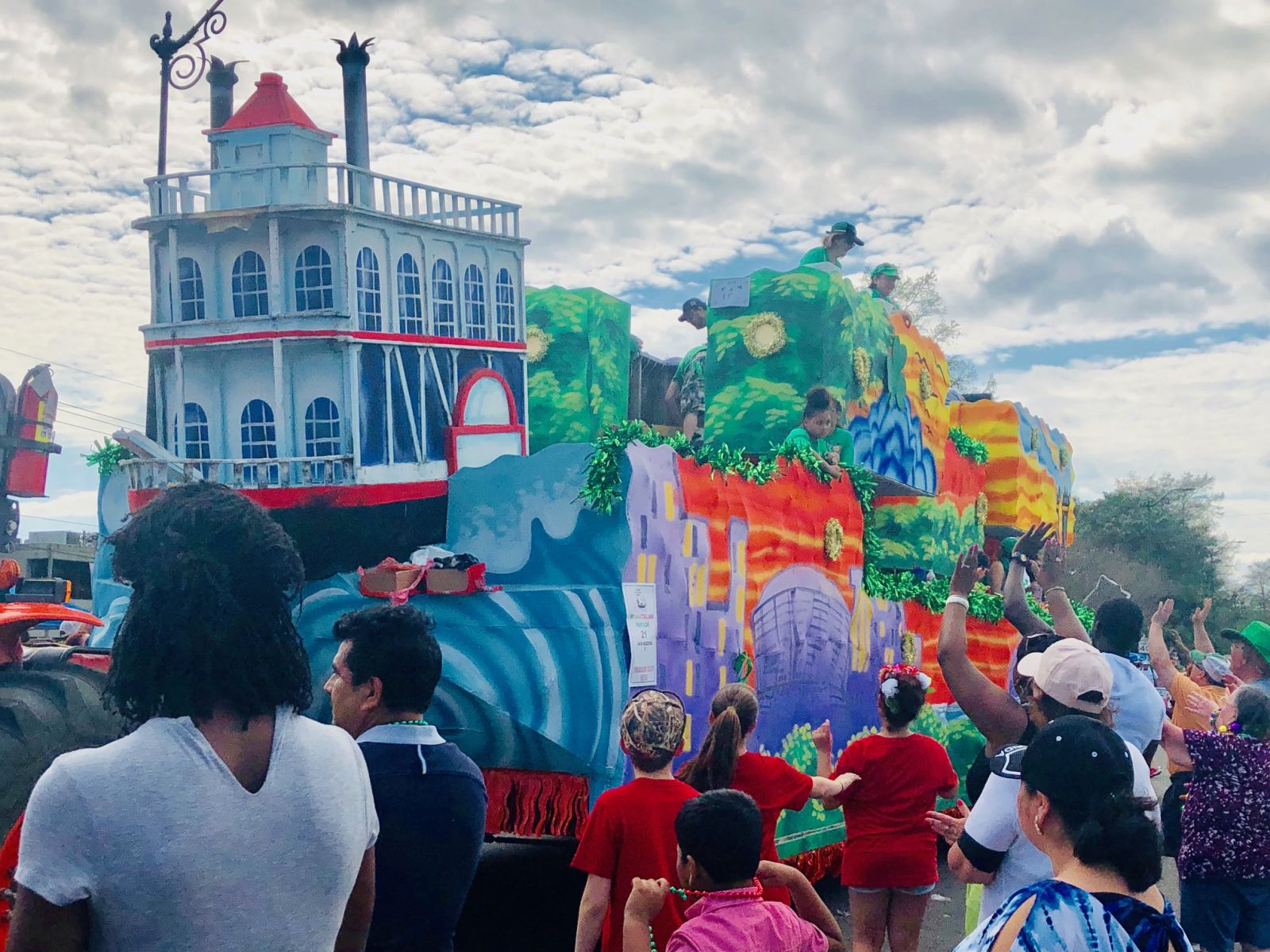 Tennessee Williams Literary Festival, March 22-27
Get ready to yell "Stella," at this popular festival celebrating the work of Pulizer Prize-winning playwright Tennessee Williams, who once lived in the French Quarter. While here, come see Cat on a Hot Tin Roof at Le Petit Theatre. Learn more about the festival. Learn more about Cat on a Hot Tin Roof.
Louisiana Irish-Italian Parade in Metairie, March 19
The Louisiana Irish-Italian Parade will roll at noon, on the traditional Veterans parade route in Metairie. See route.
Italian-American St. Joseph's Parade in the French Quarter, March 25
Presented by the Italian American St Joseph's Society for more than 50 years, this procession will take place in the French Quarter at 6 p.m. Come see beautifully decorated floats, the queen and her nearly 100 maids, and hundreds of Italian-Americans in tuxedos handing out green, white and red beads, silk flowers and blessed fava beans. View route.
Coming in April...St. Bernard Irish-Italian Islenos Parade
The St. Bernard Irish Italian Islenos Community Parade starts at 11 a.m. on Saturday, April 1 along the W. Judge Perez route in Chalmette. Come see more than 50 floats, 35 marching groups and 1,500 members throwing 350,000 pounds of produce! That's a lot of cabbage, y'all! View route.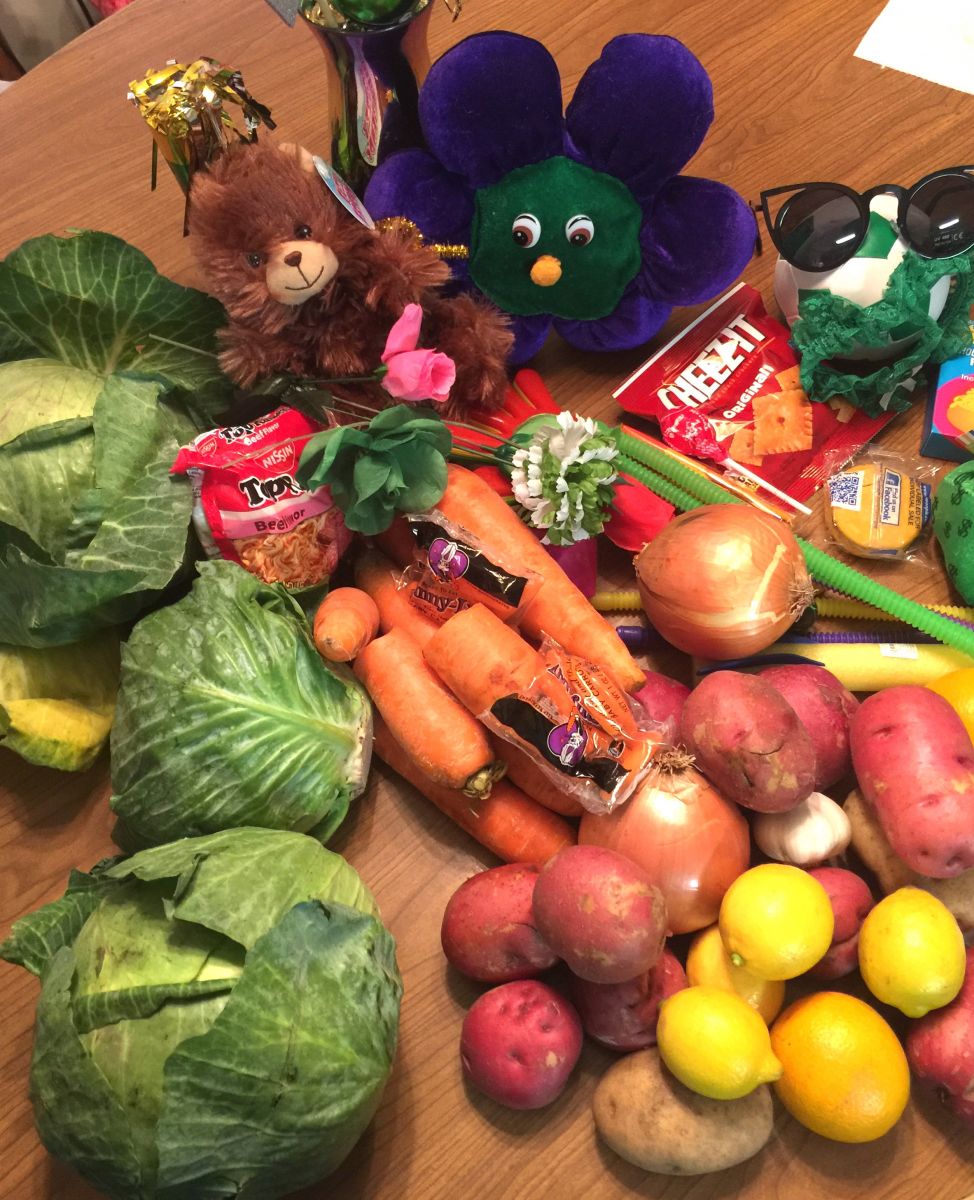 To learn more, visit stpatricksdayneworleans.com.
To find a hotel room, visit bestneworleanshotels.com.