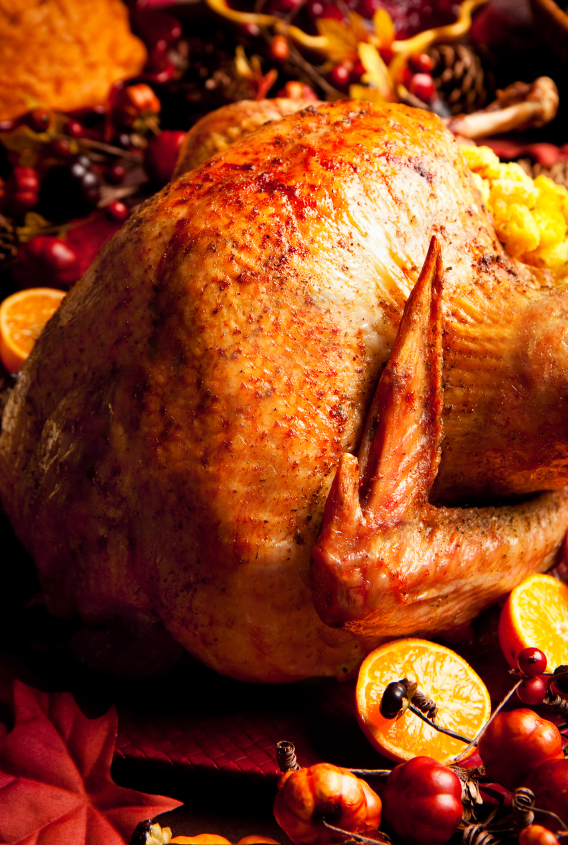 Thanksgiving is a great time of year, especially for food and family. It's also a great time for food and friends (otherwise known as Friendsgiving) if sitting around a table with your weird aunt isn't your thing.
Either way, if you're in New Orleans for Thanksgiving this year and need something to do (or an excuse to escape), we've been in your shoes and we can help.
First thing's first – food. Many restaurants are closed for the holiday, but if you're looking for a good place to dine in, either for a solo Thanksgiving dinner or with friends, here is a list of our favorite restaurants open Thursday:
- Andrea's
- Bistreaux at Maison Dupuy
- French Market Restaurant (The Original)
- Oceana Grill ($24.95 special menu all day)
- Red Fish Grill (special Thanksgiving Buffet)
- Restaurant R'evolution - 11 a.m. - 8:30 p.m.
- Royal Sonesta Hotel - Thanksgiving Buffet 10:30 a.m. - 1:30 p.m.)
- Tony Moran's (after 4 p.m.; Bar Menu - Noon-'til)
Now that you're not going to starve to death, what's Thanksgiving without a parade? It's not Macy's, but the Bayou Classic Thanksgiving Day Parade will be rolling through New Orleans from 3:30 p.m. to 6 p.m. The parade starts at the Superdome and makes its way all the way down to the French Market. Both the Grambling State and Southern University marching bands will be playing, like a little preview before the official battle of the bands Friday.
Thanksgiving doesn't have to just be turkey and parades, though. In New Orleans, racing is often involved.
The New Orleans Fair Grounds has scheduled 10 horse races for Thanksgiving , the first one starting at 11 a.m., and the highlight being the $100,000 Thanksgiving Handicap race for top sprinters. If you want, you can join this well-dressed holiday bunch at a special Thanksgiving dinner in The Clubhouse for $70 per person, or eat at the holiday buffet for $32.
And at the end of the day, if you're not suffering from a food coma or race track losses, there's always shopping to do. Many of the stores down in the French Quarter will have specials on Black Friday, so it's a great time for bargain shoppers.
Don't forget about Celebration in the Oaks Friday. There will be thousands of lights hung around City Park, as well as rides, entertainment, snacks and more.