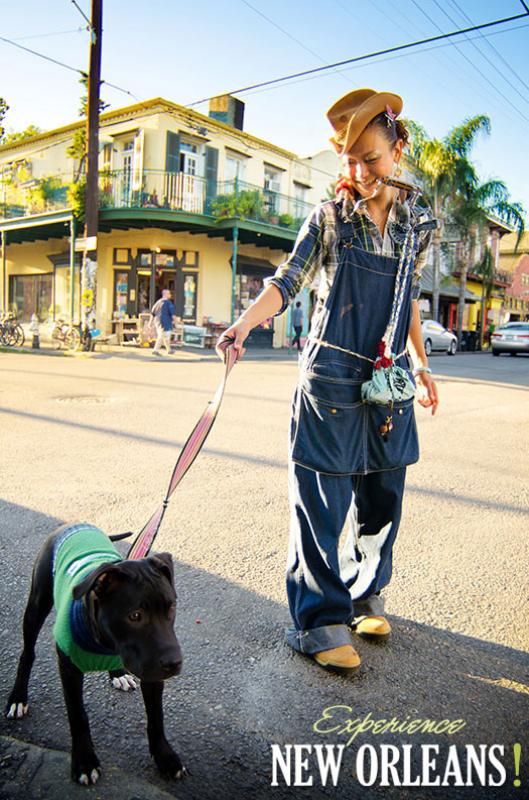 Last week, I wrote about things to see and do in New Orleans if you're visiting for the first time. This week, it's time to hang out in the Big Easy like a local.
Don't get me wrong, us locals like to do the things like strolling down Bourbon Street and posing for pictures at Jackson Square from time to time. However, there's also something to be said for spending time where there aren't long lines and huge crowds.
So once you check off the tourists things on your to-do list, here's some ideas to continue your exploration of the city. However, just so you know, I'm not going to give away all of the secrets. You're going to have to spend some time in New Orleans and find them out for yourself.
Spend The Evening On Frenchmen Street
When we want to enjoy a night out on the town, we bypass Bourbon Street. It's nothing personal, it's just a little bit less crowded outside of the Quarter.
This street has a number of great dining establishments that serve delicious local seafood and produce.
After dinner head over to one of the many music venues that line the street like The Maison. There you can hear everything from jazz to rock, from local legends to international super stars, all performing on one small stretch of street.
Spend The Day At The Park
When the locals want to relax on a sunny day, they head to City Park. It's beautiful park filled with centuries old oak trees and sleepy waterways. The park is 50% bigger than New York City's Central Park and is the perfect destination to enjoy a picnic or to buy your nose into a good book. There's also a Botanical Garden worth checking out and for the kids, take them to the children's fairy tale playground called Storyland.
Don't despair if it's a rainy day. There's still the New Orleans Museum of Art, one of the most acclaimed art museums in all of the south. Their portfolio includes more than 40,000 objects including paintings, photography and an extensive collection of glass art.
Eat Like A Local
In case you didn't figure it out, we love our food and restaurants in NOLA. There's hundreds and hundreds of restaurants to check out so after you visit those restaurants that have been featured on travel channel, keep on exploring.
Grab a pizza at one of the Reginelli's. My favorite location is on Magazine Street and it's a great place to take a break while you're spending the day exploring the nearly six miles of shops there. They have gourmet pizza that I could eat every day. Or head over to Pascal's Manale on Napoleon. It's a neighborhood favorite that serves up classic Italian dishes or try one of their world famous barbecue shrimp.
Do Mardi Gras Like A Local
If you're coming to New Orleans for Mardi Gras, you might think that it's one wild party on Bourbon Street. Well, that is part of it. However, the locals avoid the craziest crowds and enjoy their Mardi Gras outside of the French Quarter.
There's still crowds along the parade routes Uptown and in Mid City, but they are nowhere near the size of the masses along Canal Street as it passes by the Quarter. Plus, I've heard from a little birdy that Krewe's are more generous with their throws Uptown. Do you really need any other reasons?
Hope to see you soon! For more information on what it's like to be a local, check out neighborhood descriptions, our slang dictionary and recipes that are perfect whether your home is in the middle of Uptown or hundreds of miles away in Chicago.